Forensic Epidemiology (International Forensic Science and Investigation)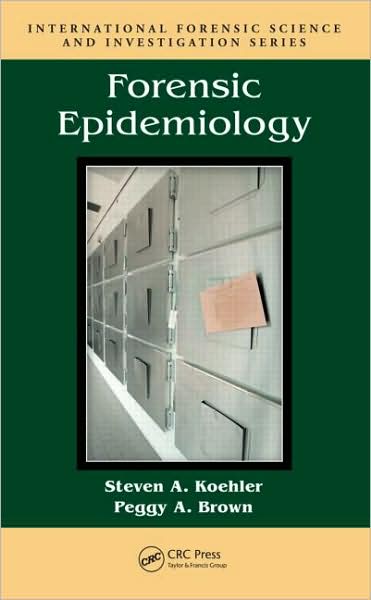 Product Details
* Pub. Date: August 2009
* Publisher: Taylor & Francis, Inc.
* Format: Hardcover, 320pp
* ISBN-13: 9781420063271
* ISBN: 1420063278
* Edition Number: 1
Synopsis
Forensic epidemiology provides an investigative response to public
health issues and events that may be linked to criminal activities.
After the events of 9/11, the field emerged as a leading tool of
investigation, partnering public health officers with law enforcement
like never before. This book demonstrates the important role of forensic
epidemiology in public health, the medical community, and the legal
system. Emphasizing the importance of understanding the terminology and
procedures of each field in order to work together effectively, the
text explains methods to collect, analyze, and interpret data for
criminal investigations using a variety of illustrations and real-world
case studies.
GET IT HERE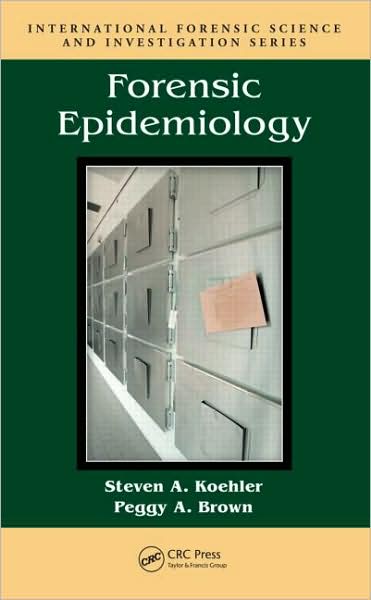 Related subjects
Forensic Emergency Medicine: Mechanisms and Clinical Management (Board Review Series)
The Forensic Case Files: Diagnosing and Treating the Pathologies of the American Health System
Forensic Medicine of the Lower Extremity (Forensic Science and Medicine)
Hayes' Handbook of Pesticide Toxicology, Third Edition
Forensic Aspects of Pediatric Fractures: Differentiating Accidental Trauma from Child
Handbook of Venoms and Toxins of Reptiles
Clinical Forensic Medicine: A Physician's Guide